After scientific high school and a law degree at the Genoa University , I have been working for many years in scientific comunication for the Genoa Biotechnology Center.
I have collaborated with several magazines including: the page of IL SOLE 24 ORE – science and technology, "Bambinosaraitu", www.tibereide.info.
The passion for communication and writing brought me closer to the world of children's fiction. I write for children aged between 5 and 8. Funny and gluttonous stories that take the readers into colourful and imaginary worlds. Books aimed at awakening kids and parents to important issues such as food and nutrition science. Moreover climate changes and health care. Stories to be enjoyed, seasoned with irony.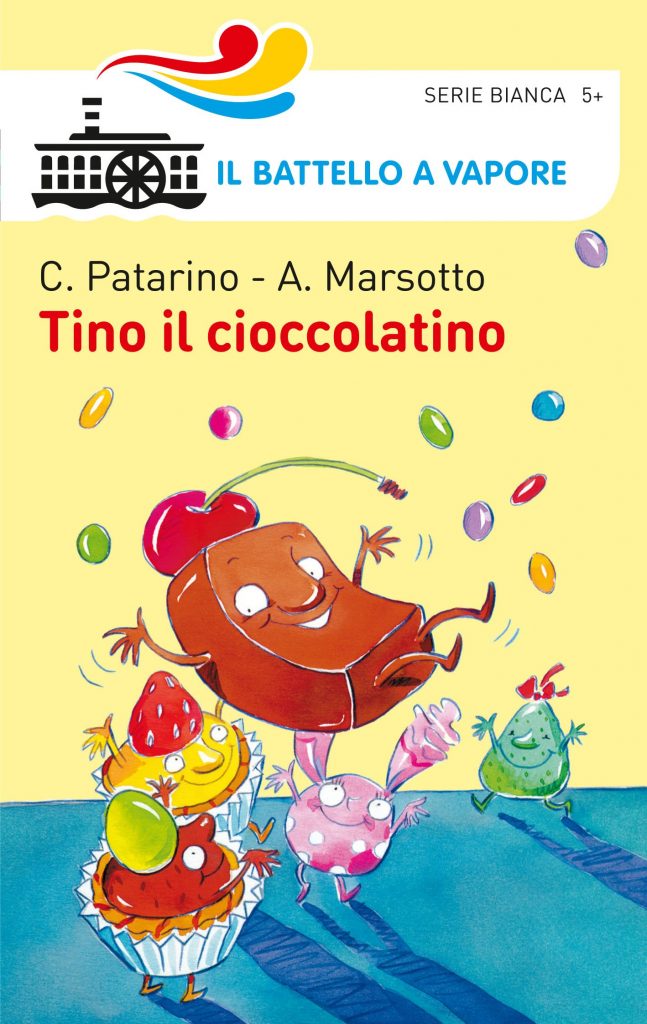 In 2002 I published together with Aurora Marsotto, the book "Tino the chocolate", by Piemme,Mondadori
Then followed several adventures of Tino the chocolate (eight books and two collections) that celebrated his twentieth birthday in 2021.
Tino the chocolate has been part of the "Cioccolibri Ferrero" that reached a notable circulation throuh the Italian territory of over 100,000 copies. Even today the book series is also a popular reading in schools in Italy with over 300,000 copies sold … The first three books are published in Brazil by "Editora Fundamento"Publishing Co.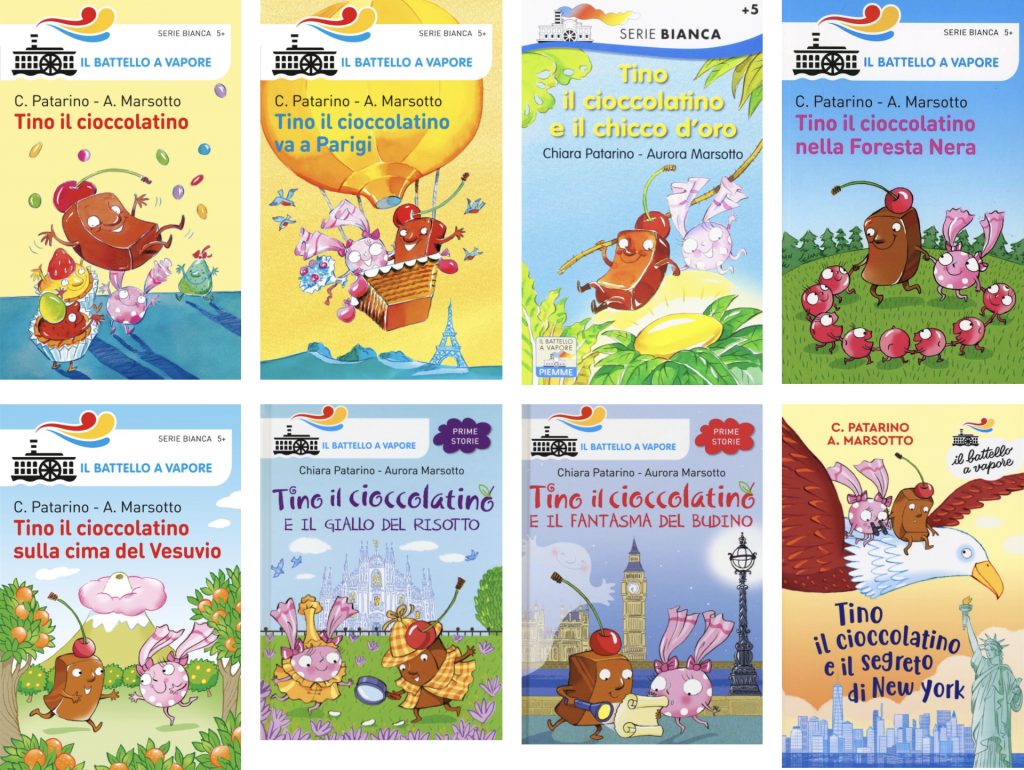 Other characters dedicated to elementary school children are: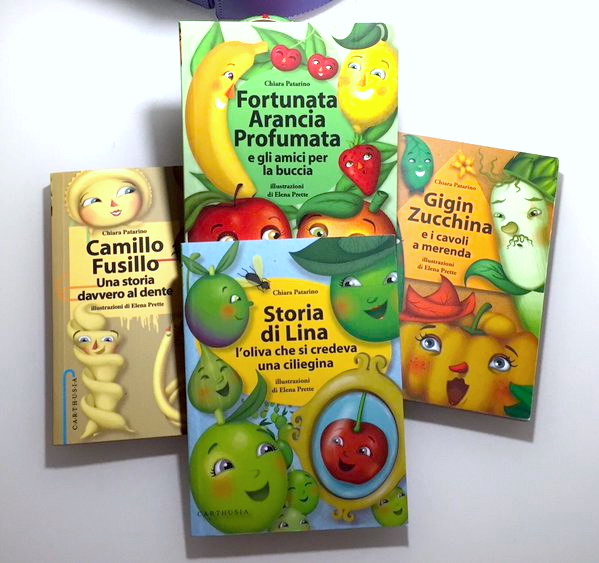 Camillo Fusillo and the perfidious Mattarellik, Fortunata orange and her friends ,then Giginzucchina and Lina, the olive, dealing with food education, by Carthusia Editore.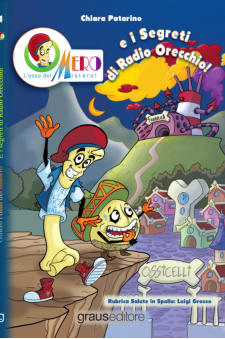 Omero l'osso del mistero, dealing with bone health – by Graus Editore.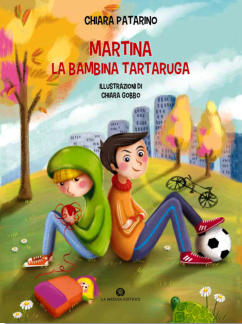 Martina la bambina tartaruga, published by La medusa Editore.It deals with the delicate theme of autism.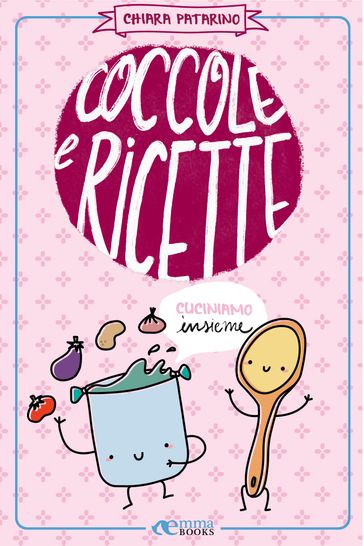 Coccole e Ricette, e-book published by EMMA BOOK with many creative recipes to make with children.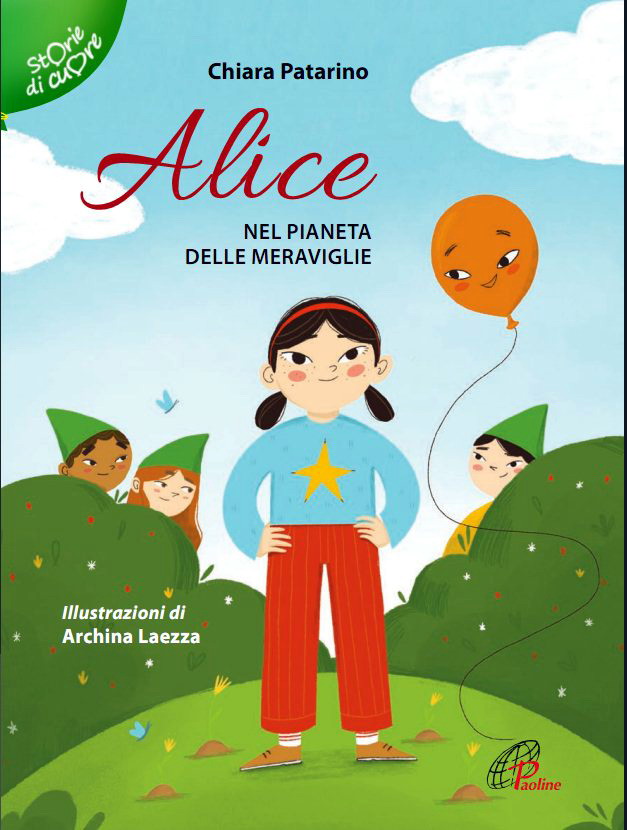 Alice nel pianeta delle meraviglie , about climate change and the emotions of children, by Pauline Editore.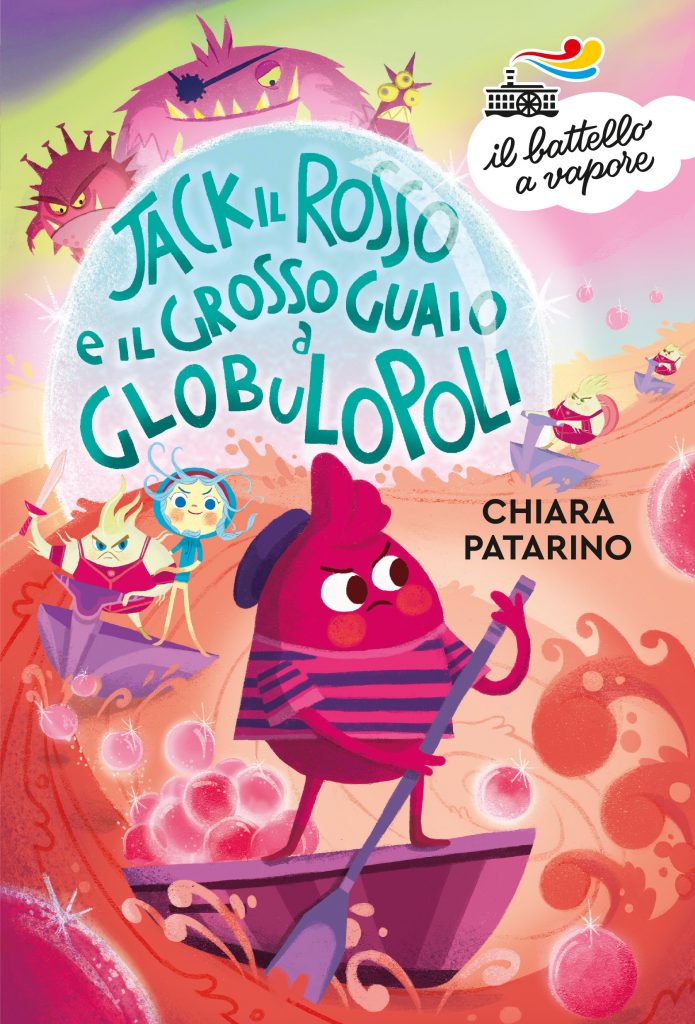 This is my new children story with the funny Jak the red, red globule as character of book. And in fact we need to take care of our body from an early age to help children developing harmonious growth and health care.
Jack the Red, an adventurous story of the red globule in the world of Globulopoli, dealing with the discovery of the human body. By Piemme Edizioni, Mondadori for Italy.
It 's published also by Fujian Haxia Literature and art Publishing House co,Ltd in China.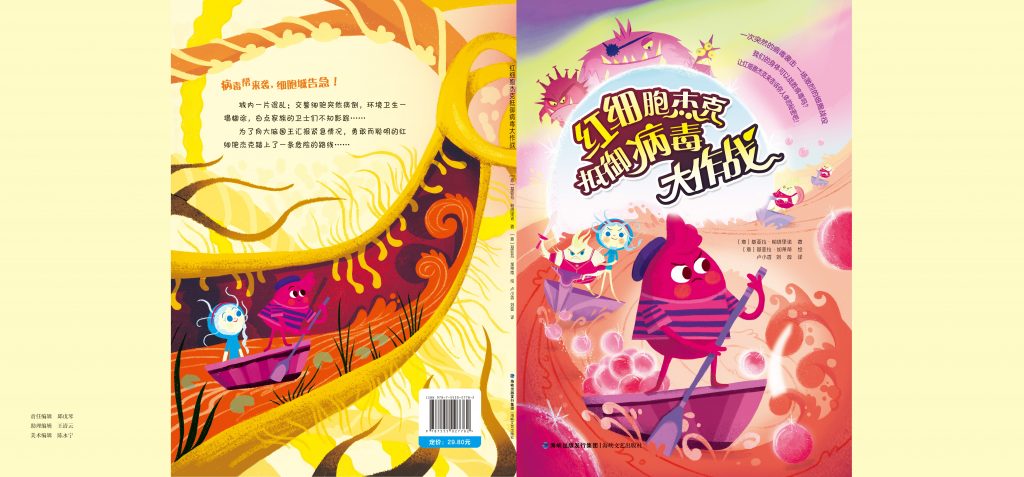 You can buy here
Jack The Red at Cartoon Forum Toulose 2022: read here and here in Spain, Licensing Magazine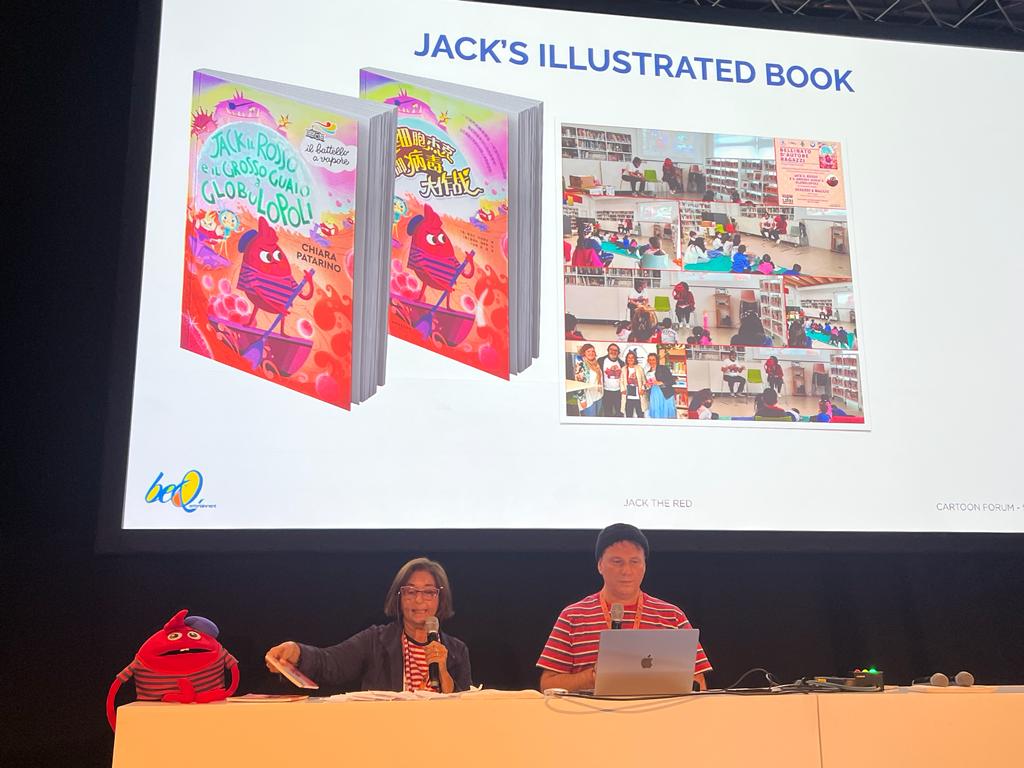 Link to Jack the red cartoon's trailer
https://www.beqentertainment.eu/jack-the-red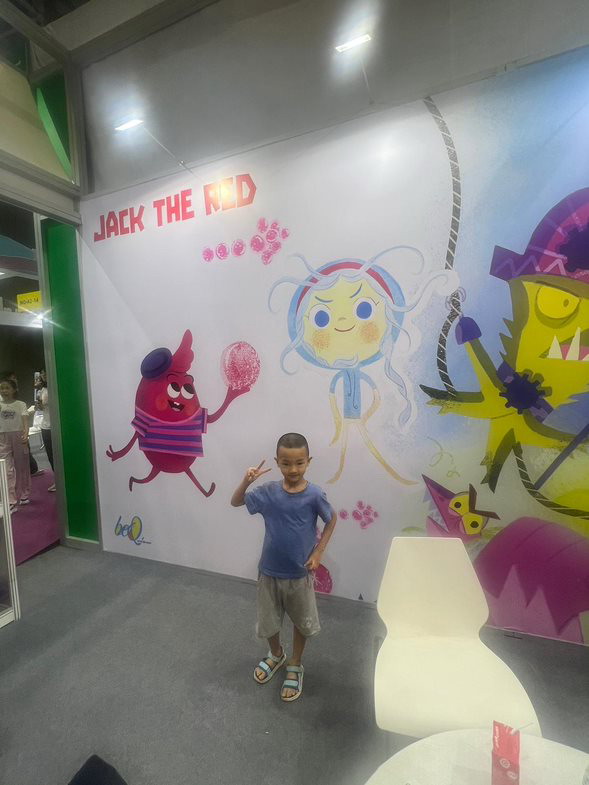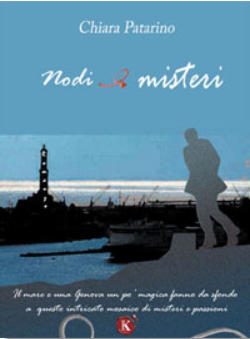 In 2008 I made my debut in fiction for adults with the novel "Knots and mysteries" published by Kimerik, an evocative fairy tale for adults set in Genoa and Liguria. Suspence, feelings and places of the heart are the ingredients of the narrative plot.
ACKNOWLEDGMENTS
• Bolibrì: Tino the chocolate and Camillo Fusillo were chosen by a commission for the first edition of Bolibri for the creative cuisine section, 2010, Bologna
• FIDAPA: The book "Nodes and mysteries" ranked second in the Fidapa-Pino Chieri Literary Prize dedicated to Adriana Lazzerini, 2009, Torino.
• "CANDELAIO JUNIOR" award for my career, 2016, Nola.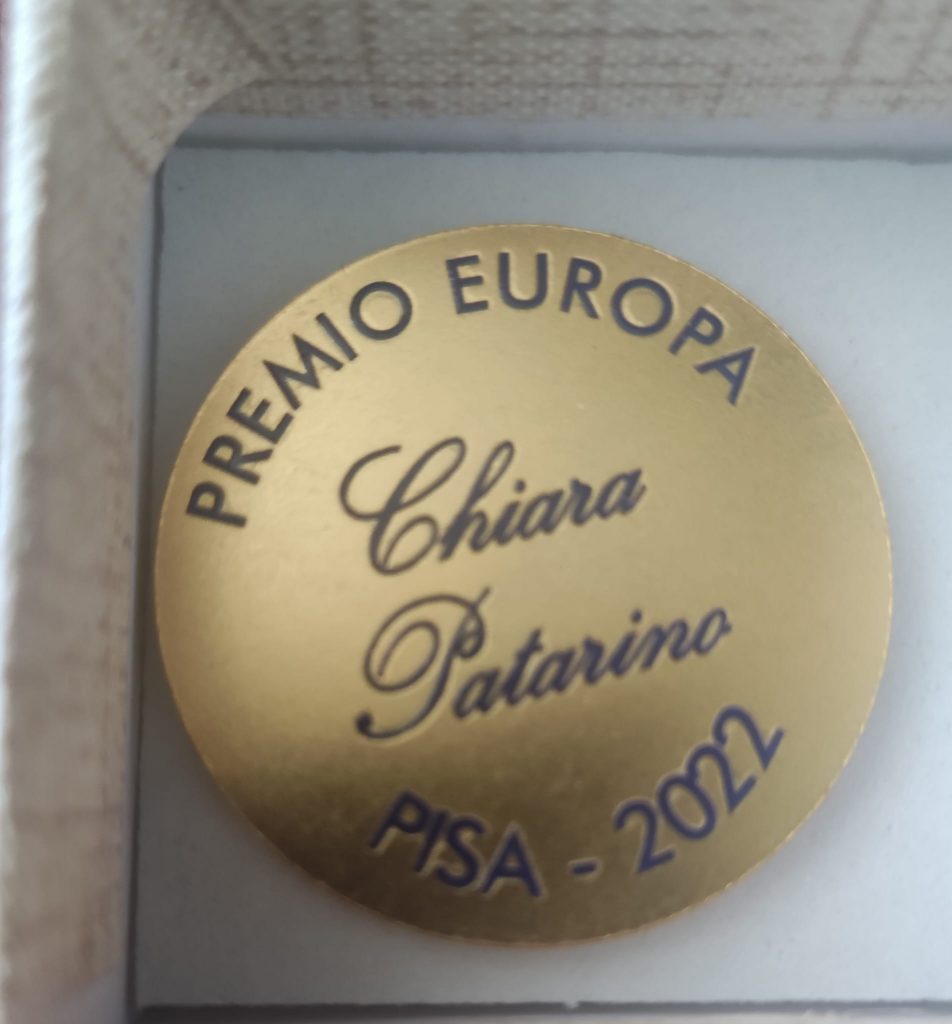 Special EUROPA Award – Pisa 2022
FURTHERMORE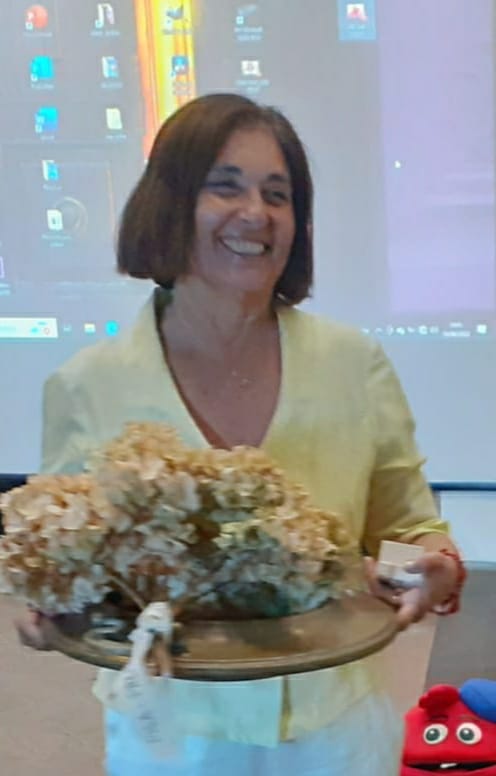 • Literary director of the "CANDELAIO JUNIOR" award in Nola (NA) since 2017
• Co-founder and conductor of the television program "EDUGIOCHIAMO" with the participation of the puppet "Jack the red" and Luigi Grosso, by regional TV and You-Tube.
• Trainer for children teachers about storytelling .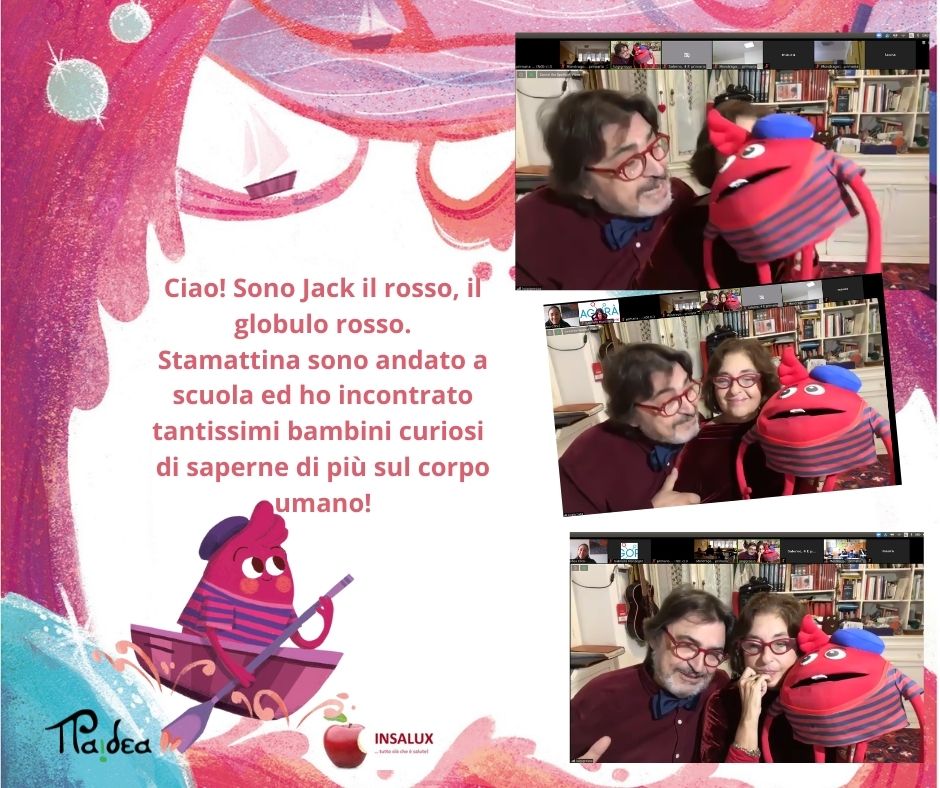 I belong to Italian Association of Childhood Writers (ICWA) and INSALUX Association.